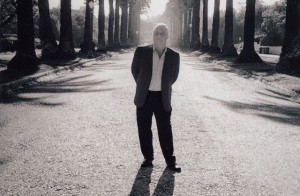 Much was made recently of the announcement of the names of the 2013 inductees to the Rock & Roll Hall of Fame, particularly in the case of Rush, whose fans had championed their cause and lamented their exclusion for some years. It's hard for a Toronto native like me to entertain a global perspective on Rush; they were everywhere when I was growing up. My teenage peers never thought to ask one another "What do you think of Rush" so much as "What's your favourite Rush album?" But as it turns out they were quite popular outside of southern Ontario, even Canada, as well. Who knew?
There was no shortage of heavy hitters on the list this year in addition to that eccentric prog rock trio from Willowdale: Donna Summer, the late Queen of Disco. Blues guitar legend Albert King. Quincy Jones, composer of the theme music for the Canadian game show Definition. It's all too easy to gloss over the rest of the list, even when that remainder contains award-winning songwriter and composer Randy Newman.
Newman is certainly a household name in my house, but as with Rush his fame is difficult for me to gauge. I suppose a full generation of moviegoers now associates him solely with the soundtracks and songs he has written for six Pixar films rather than the darkly sardonic ouvre he launched with a self-titled solo album in 1968. If anyone from that generation wants to listen closely to some songs from the back catalogue that plumb the depths of human depravity, I might suggest starting with In Germany Before the War, but not before putting your hands over the ears of your inner child.
Germany is a song with limited appeal, but it illustrates themes and techniques that recur over the course of Newman's career, including the use of first person narrative to bring human failing into sharp relief, and a cinematic approach to arrangement which foreshadows his enduring success as a film composer. But the thread that he keeps pulling at is humankind's darker side – whether it's petty greed in It's Money That I Love, the cheerful lasciviousness of You Can Leave Your Hat On, or racism, a topic he has returned to many times in songs like Sail Away and his recent reflection on the American presidential contest, I'm Dreaming.
While many of his more popular titles may come across as frivolously provocative, his satire has behind its cheer a brave and unflinching honesty. Louisiana 1927 is as much documentary as song, though his sharp illustration of Coolidge's callousness gives the tragedy a bone-dry edge. Its honesty served it well as it was adopted as a de facto anthem for New Orleans in the wake of Katrina, even in bowdlerized form.
Part of me hates to see my favourite musicians win these types of awards. Induction into a hall of fame suggests that one's best work is in the past, at least measured quantitatively. And of course having spent many years rooting for him as a counter-culture figure, particularly when he was robbed of what should have been his first original song Oscar in 2000, I can only grudgingly acknowledge his ascent into such a pantheon of western pop culture.